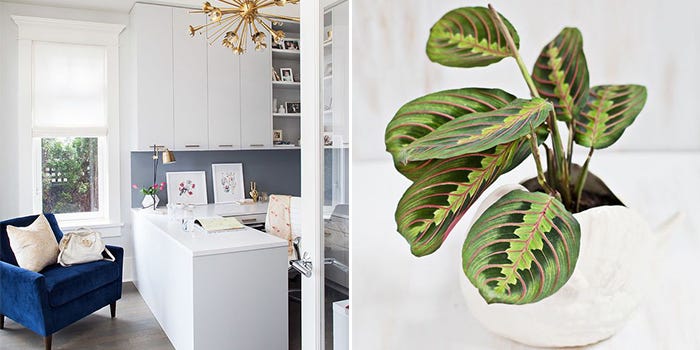 Judging by the trending searches, these home decor trends are bound to be big in 2018.
Bare walls are officially out — and we can recommend some great online shops and coastal art pieces to help get you up to speed on this trend. Pins for "wall art" were up 637% this year.
We're looking at our stainless steel kitchens through rose-gold glasses — or something like that. Pins for "mixed metals" were up 423% this year.
Bell bottoms might not be back, but the 
hot floor design
 of the 1970s sure is. Pins for "terrazzo" were up 316% this year.
A statement ceiling can transform a room from the top down with bold paint, striking wallpaper or intricate texture. 
Where you choose paint, wallpaper, or intricate textures, you might want to pay a little more attention to your ceiling. Pins for "statement ceilings" were up 310% this year.
Even if we can't escape to the Bahamas, everybody is dreaming of resort-inspired bathrooms and rattan furniture. Pins, or saves, for "spa bathrooms" were up 269% this year.